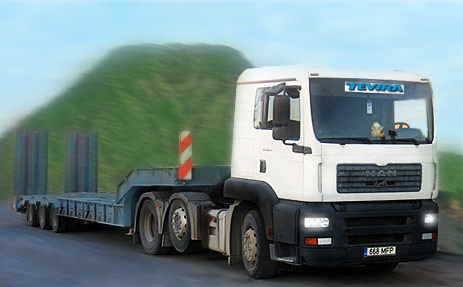 OÜ Tevira Grupp has various fields of services:
Trailer transport services with a special trailer truck for transporting heavy equipment;

Excavator services;

Transport services with platform trucks.
Please contact us tel. +372 56 491332
e-mail: keiut@hot.ee
Welcome to Tevira homepage!
Tevira Group Ltd. has specialised in renting excavators and trucks with operators. Our excavators carry out various jobs: earth-moving, land improvement, and quarrying.

For transportation services we have trailer trucks and platform trucks. We mostly service our clients inside Estonia, but we also hold a licence for international transportation and we provide services for our clients in Latvia.
See our equipment in services section.
Transport services with platform trucks